New Course
6,604 yards
Par 71
Opened 110 years ago in the spring of 1895, the New Course wouldn't generally be considered as such. As St Andrews' second course, being built to cater for the increasing demand for golf in the Auld Toun, the name was chosen simply to distinguish it from it's older and more illustrious sibling, the Old Course.
It's a classic links course, built to complement the the natural features of the land. With the traditional out and back layout, it's charectarised by shared fairways, many well designed bunkers and the typically St Andrean feature of a shared double green for the 3rd and 15th holes.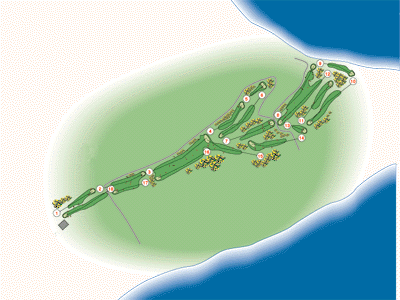 Interestlingly, it was the Royal and Ancient Golf Club who paid for the construction of the New Course, as part of a deal to guaranteed starting times for its members on the Old Course. The course was designed by Old Tom Morris and William Hall Blyth.
It's this authours opinion, and one shared by many other local golfers, that the New is their favourite course in the town due to the character and fairness of the course.