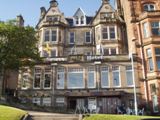 Situated a stones throw from the heart of the action, only a few yards from the historic first tee and eighteenth green of the legendary Old Course, the Scores Hotel commands magnificent views of St Andrews Bay and the historic clubhouse of the Royal and Ancient. Also within feet is the British Golf Museum. However for those with interests outside the world of golf, the centre of St Andrews, which represents a veritable treasure trove of Scottish heritage, is only a two minute walk away.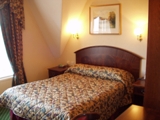 The hotel itself is contained within two traditional town houses, which have formed part of the most famous landscape in the golfing world since 1880. Despite the age of its surroundings, each of the Scores Hotel's 30 bedrooms is en-suite and offers a full range of modern facilities. Many guestrooms have panoramic sea views, while others command views over the hotel gardens. A choice of bars includes the aptly name Scorecard Bar, with walls covered in unique golfing memorabilia including a substantial collection of cards from championships played over the Old Course by some of the game's legends.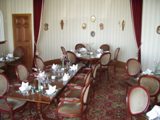 Though a selection of fresh local seafood, for which the East Neuk of Fife is renowned, features strongly in Alexander's Restaurant, the menus offer a wide range of traditional Scottish and international cuisine. The Champions Grill at the Scores Hotel, which provides an excellent course-side vantage point, serves breakfast and snacks throughout the day and grills in the evening.